It is less than a month away before the gathering and we have been asked by the attending members what kind of items and putters will be sold at the event. We will be letting you know all about that on October 18th, so please wait until then.
Today we are introducing the grand prizes for the pre-tournament held on October 15th. Please see the pictures below.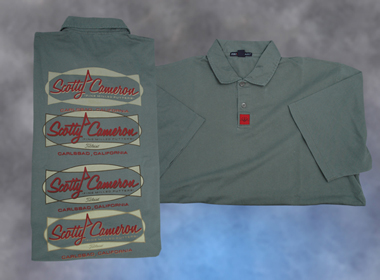 The prize for the champion is the prototype, one of a kind, back-side printed polo shirt. The shirts were actually sold in brown and blue, so this smoke green shirt is the only one in the world. It is one rare item indeed.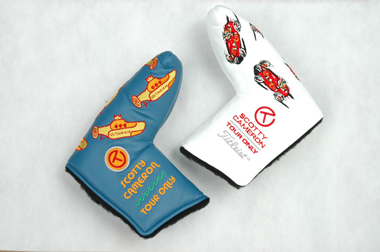 For the 2nd and 3rd runners-up, the PGA Championship and the Open Championship commemorative headcovers will be presented. These are the same as ones provided to the pros.
If you have not applied for the pre-tournament, we are still accepting applications.
We look forward for your participation.
*The tournament is the Double Peoria system.
*Members who are participating either the first day or the second day (or both) can enter the pre-tournament.