This is gallant Julian Wilson, a very famous professional surfer who was on the cover of one issue of American surf magazine "Surfer" just before the Sony open was held.
It's so cool!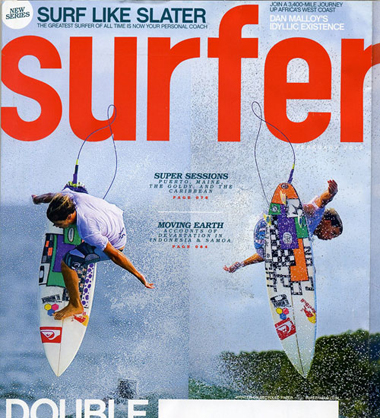 Take a good look at his T-shirt! Is there a Scotty Dog on it? Yes, indeed. He is wearing one of the very rare "Underground T-Shirts" which was distributed only to Scotty's friends or VIPs of the Studio.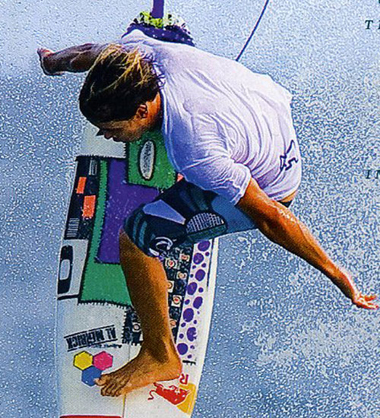 "Golf" and Scotty Cameron putters bring people from all walks of life together. Julian, you rock!