The 2nd. The Museum & Gallery membership.
As we mentioned in the first column, we were going to talk more about putters but since we have been getting several questions about the annual event, we would like to talk about the Museum & Gallery membership today.
In general this is a group of people who enjoy Scotty Cameron and his tour putters. Members get privileges as explained on our website (please refer the membership page for more details) and have a chance to join the annual gathering. We organize the gathering once a year for a duration 2 days. Scotty always comes to
Japan to attend this. On the first day, Scotty will introduce his putters and other goods specially prepared for this day. Members will have a chance to purchase them as well as get a Scotty Cameron autograph, then there will be a reception party.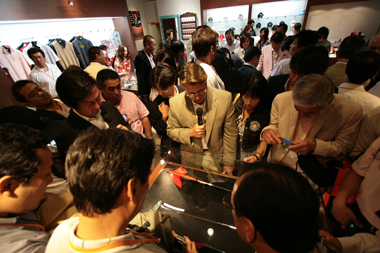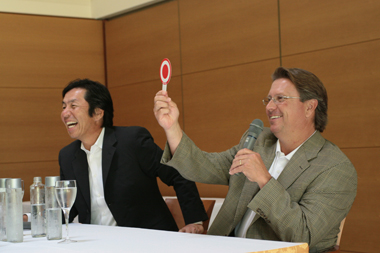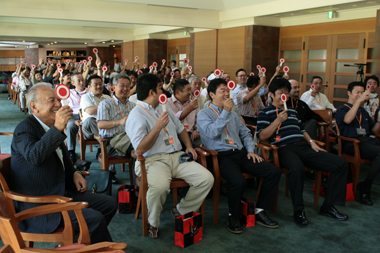 On the second day, there will be a golf tournament followed by a commendation ceremony. The winner of the tournament will be presented a specially made trophy by Scotty. The last gathering in 2007, Mr. Sadao Watanabe a professional jazz musician and also a user of the tour Napa, had a special live performance after the dinner on the first day and everybody had an excellent time. We hope you will become a member and attend the gathering and enjoy it with us. If you are already a member and have some ideas about what we can do at this year gathering, please let us know.